Sarah over at
Thrifty Decor Chick
is hosting a before and after party today! Sarah's blog is one of my new favorites. So many great ideas and such a fun writing style. Thanks Sarah for all of your endless tips and sassiness!
Soooo, this is my first official redo since starting The DIY Diaries. It's been a looooooooong time since I have redone anything... like since college maybe. I had such a fun time doing it! I can see why furniture and decor flips are so much fun.

The story on these lamps...Our in laws are totally remodeling their house top to bottom (so jealous!), and these two little ladies were straight on their way to Goodwill. I think they're at least 20 years old, if not more?? I gladly took them home with me to play around a bit and see what I could come up with! Admittedly, I wasn't in love with these at first sight. But, I figured it would be worth a try at the very least!

My original intention was to use these in our
living room
as we were in need of lamps for either side of our couch. Here's the brassy before. These came with shades but they were pretty beat up, so they were in out for the trash man the night before I took these pictures. Poor little nekkid lamps!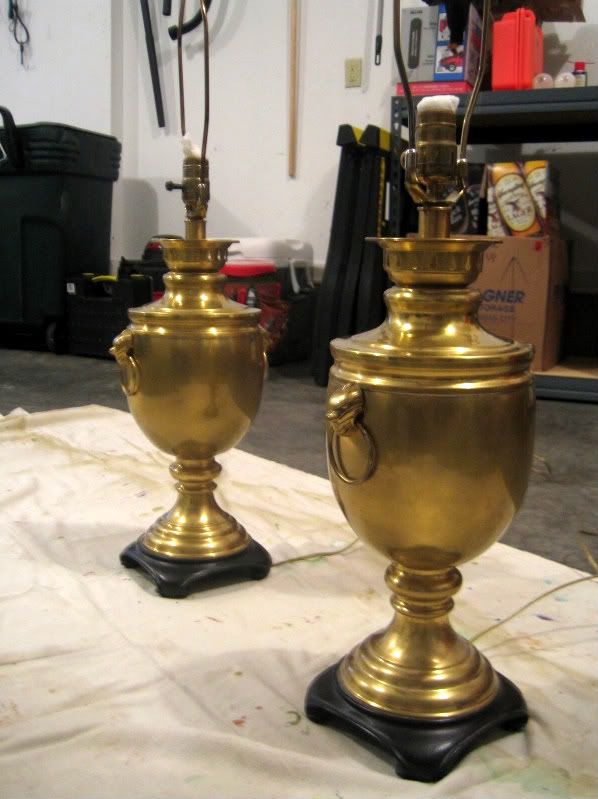 All set to paint (with a nice garage shot in the background) :)

After dusting and taping off, I used two coats of Rustoleum Oil Rubbed Bronze, plus one coat of glossy clear. Love that ORB paint! My friend
Leslie
graciously helped me pick out a few new shades at Bed Bath & Beyond.
And now for the after:

Even though these were intended for use in our living room, the slightly more traditional style and larger size ended up a perfect fit for our boudoir.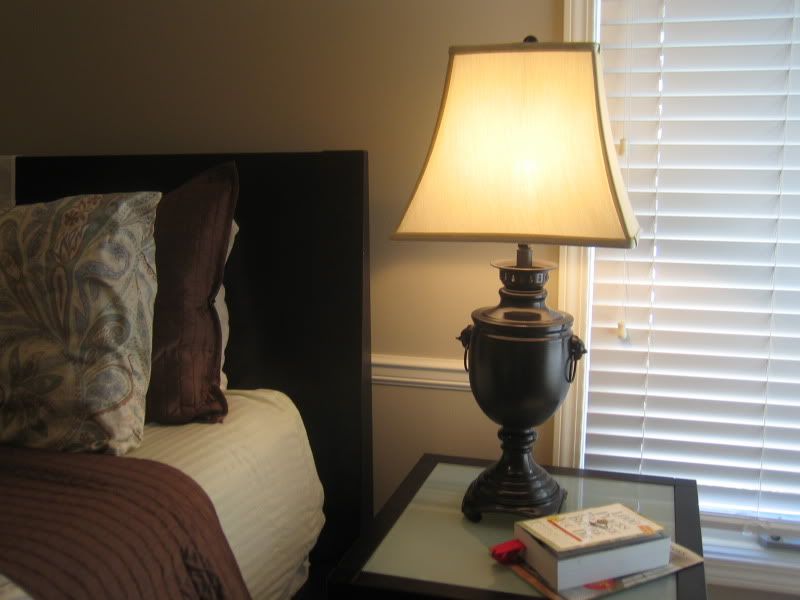 For a first time redo-er, I'm pretty happy with the result!

Cost breakdown:

Lamps: free

1 can Rustoleum Oil Rubbed Bronze Spray Paint: $7.54

1 can Rustoleum Clear Gloss Spray Paint: $4.34

2 shades, normally $25 each, with 20% off BBB coupon: $40

Total Redo Cost: $51.88

Satisfaction of redoing a piece, no matter how small, on your own: priceless